When you are thinking of visiting Scotland, you might think about visiting the likes of Aberdeen, Edinburgh, or Glasgow. Now, while there is a lot to see and do in these Scottish cities, there are plenty of charming and picturesque villages scattered around the country that are definitely worth a visit. Below you will find a good selection of these and when you are in Scotland next, we highly recommend that you pay them a visit.
Killin, Loch Tay
The village of Killin sits on the western end of the beautiful Loch Tay. However, as well as the loch, there is a beautiful waterfall as well, known as the Falls of Dochart. In this quaint village, you will find a number of B&Bs and pubs and there are plenty of holiday cottages that you can rent. Nearby, there are other attractive villages such as Kenmore and Fortingall. The latter is known for its beautiful thatched cottages as well as a famous yew tree.
Portnahaven, Islay
Here you will find whitewashed cottages that are set up to look like they are standing to attention. They all face out towards the sea. The reason for this village was built in the 19th century to specifically house crofters and fishermen. There is a small harbour around this village, which is a great place for getting a glimpse of some of the local wildlife.
Boat of Garten, Strathspey
Located next to the River Spey, this village has all of the wildlife and beautiful scenery that you would expect to find in a highland village. This village is also known as Osprey Village due to the fact that there happens to be an RSPB reserve nearby where you can see these magnificent birds and their chicks, if you are lucky. In the village there is a lovely community garden that you can walk around and there are plenty of great cycling and walking routes.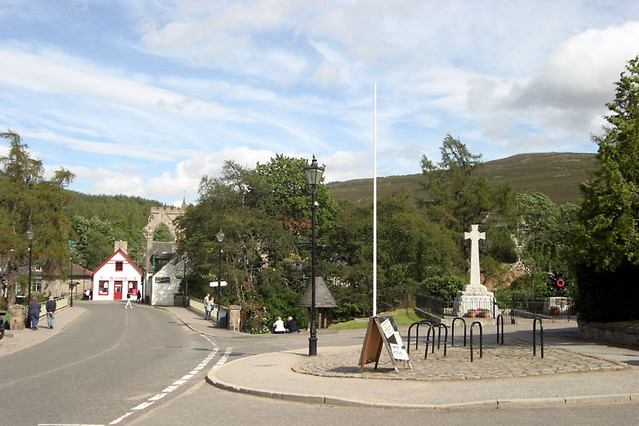 Braemar, Aberdeenshire
This was one of Queen Victoria's favourite villages in Scotland and it has not changed much over the last three to four decades. To this very day, it still has the charm that managed to win her heart. The River Dee and Clunie Water meet at this village and there is a
beautiful bridge that crosses the water. This village is situated in the Caingorms National Park, which means that it is surrounded by some stunning countryside. This is a great place for those who are looking for some nice peace and quiet.
Portree, Skye
A trip to the west coast of Scotland honestly is not complete until you have taken a trip to the isle of Skye. When you are here, you really must pay a visit to Portree. This is known as the capital of the island, but it still has the feel of a tiny village. You will find many fishing boats in the harbour and all of the locals live a slow-paced life. As well as the sea, the village is surrounded by mountains as well, which makes for some breathtaking views.
Dunkeld, Perthshire
Dunkeld is home to an abundance of stunning trees that help to give it an amazing backdrop. If you go under the bridge in the village and then take a walk along the banks of the River Tay, then you will eventually come across the Birnham Oak that was mentioned in William Shakespeare's famous Macbeth play. This oak tree is more than 3 centuries old.
Aberlady, East Lothian
This village is well known for Aberlady Bay, which is a mixture of salt and sand marshland. Back in 1952, this marshland became the United Kingdom's first nature reserve. The village itself is home to a stunning parish church, quaint cottages, and a war memorial that will tug on your heart strings.
Scourie, Sutherland
This village sits on a popular road trip path, but it still remains one of the most rugged and untouched villages in the whole of Scotland. With no more than 200 inhabitants, this is the true definition of a village. When you visit this place, you will feel like you are taking a step back in time. However, the views of the surrounding area from the village are stunning and you can even take a selfie with one of the many Highland cows, if you like.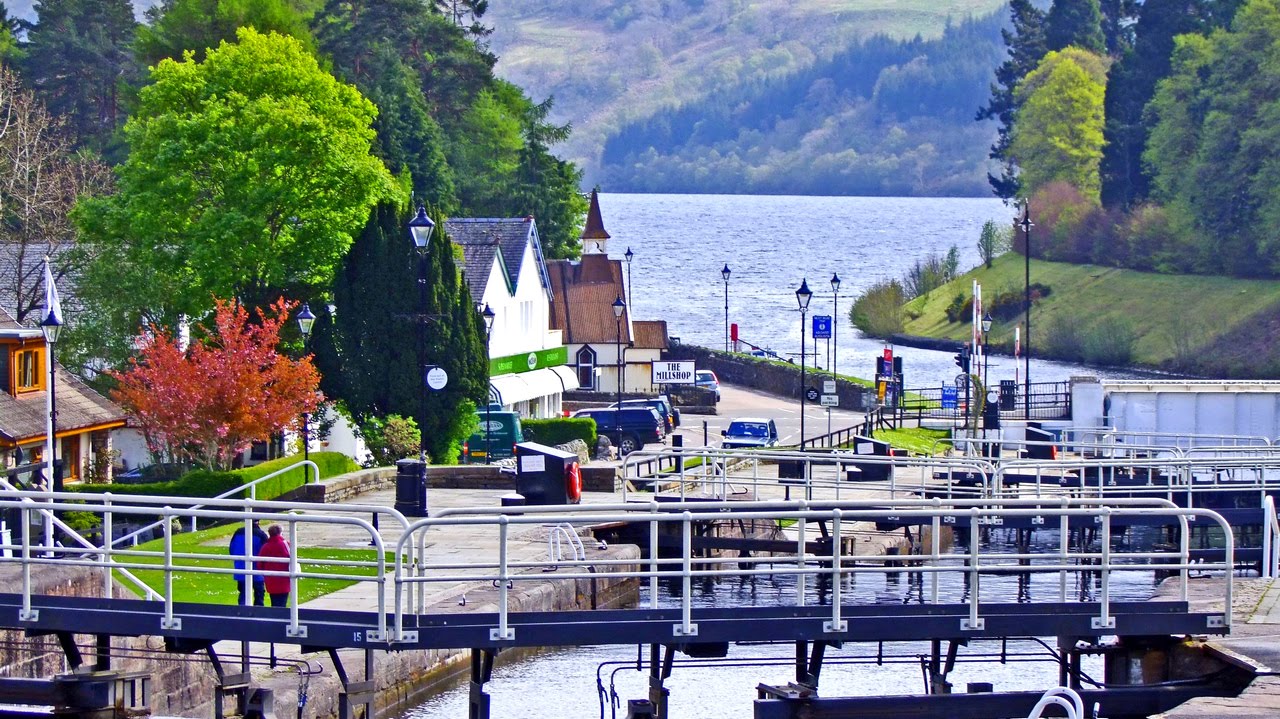 Fort Augustus, Loch Ness
This village is popular with tourists as it provides amazing views of the famous Loch Ness. When you are here, you should make it a point to go and visit Urquhart Castle. The Caledonian Canal runs through the village and it is great to eat at one of the restaurants along the river and watch the many different boats roll by.
Stromness, Orkney
Some might say that this is the second-largest town in Orkney, but it is actually more of a village – and a very quiet one too. Its beautiful winding streets are full of craft shops and art galleries that will keep you occupied for a decent while. Once you have worked up a hunger and a thirst, there are plenty of restaurants and cafes in the harbour.
Pennan, Aberdeenshire
This small village has just one proper street that runs alongside the harbour. It is lined with small cottages, lobster baskets, and clothes poles. It might be a tiny village, but it has a huge reputation as, in 2005, it was voted as the best filming location in the whole of the United Kingdom.
Maidens, Ayrshire
This small coastal village highlights everything that is good about Ayrshire. It has an unassuming centre and a fantastic little beach. It is only a stone's throw away from Turnberry golf course and Culzean Castel, but it is relatively untouched by tourists. Maidens is a great place to visit the seaside without being annoyed by a load of tourists.